Welcome
Visit one of the most unique spots in Alaska
Tours everyday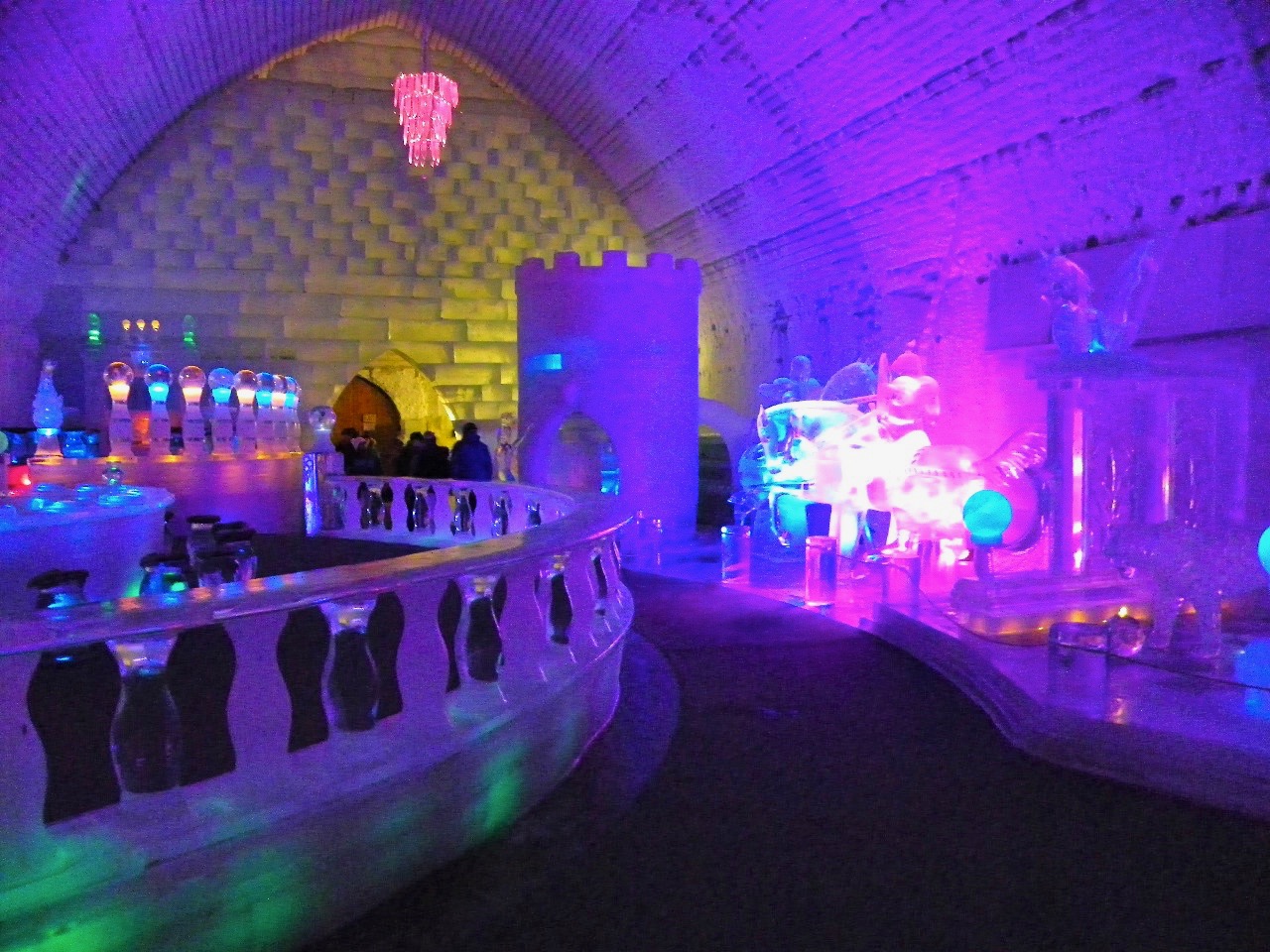 Chena Hot Springs Resort is home to the world's largest year-round ice environment, the Aurora Ice Museum! It was created from over 1,000 tons of ice and snow, all harvested at the resort. The museum was completed in January 2005 and stays a cool 25° Fahrenheit (-7° Celsius) inside. Keeping the museum icy cold in the heat of summer comes from the patented absorption chiller, the first of its kind in the world used for this purpose! Parkas are available free of charge to use during your tour.
************************************************** Rates
Adult (ages 12+) $15
Youth (ages 6-11) $10
Children 5 & under free with paying adult.
"Appletini" Beverage served in ice glass (Ages 21+) $15 - Must be purchased in addition to ice museum tour $15 at Activity Center Desk (ID Required)
**************************************************
Check out our fun video:
Aurora Ice Museum Tour Hours
The Aurora Ice Museum is open every day, 365 days a year!
Aurora Ice Museum tours are scheduled for 11 am, 1 pm, 3 pm, 5 pm and 7 pm
Tickets are available for purchase at the Activity Center Desk. Please purchase your tour tickets at least 15 minutes prior to the start of the tour.
*****************************************************************